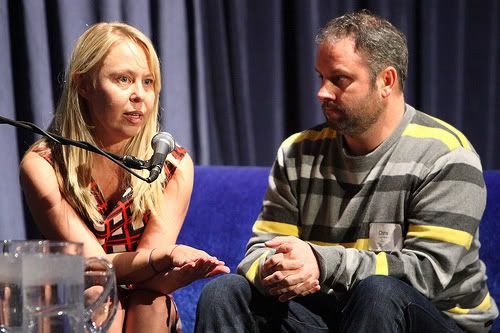 Thank you for attending group Y Industry Panel on Wednesday night. It was a huge success, with over 140 action sports industry attendees with great discussion and info sharing from Chris Overholser of Vans, Shana Frahm of Burton Snowboards and Stacie Krajchir of The Bungalow PR. We also want to thank everyone who participated in the roundtables after the event, we really enjoyed hearing what you all worked on and very much appreciate your enthusiasm.

We'd also like to thank our sponsors again--G & C Event Productions. The event decor was set up by G & C, and the atmosphere would not have been what it was without their special talents. Please consider G & C for your next big event, find them here at www.gamesandcreations.com.

The event also got some PR of it's own at Transworld Business (www.twsbiz.com)

Stay tuned for event videos, follow-up tools and info from both group Y and Transworld.

CHECK OUT PHOTOS FROM EVENT - click here

CHECK OUT EVENT RECAPS AT TWITTER – @groupY

If you have comments, feedback, and/or suggestions, we truly want to hear them. Don't be shy! We want to continue to raise the bar for group Y events in the future, so please let us know how we can do it even better. Email us at groupYnetwork@gmail.com

We will be announcing a number of events and conferences within the next few weeks, so keep looking on our website & emails.

Thank you again to all of you!