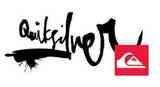 PANEL DISCUSSION

group Y is pleased to announce our next Panel Discussion
event, "Making Change Happen: Marrying Philanthropy and Marketing".
We will be hosted by our generous friends at Quiksilver at their
headquarters in Huntington Beach. Please mark your calendars
for the evening of Wednesday, October 22nd. We are working on a
great line-up of speakers, stay tuned for the announcement in our
official invite next week.