Thursday, July 24th
group Y Gathering + Discussion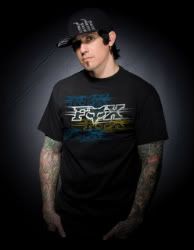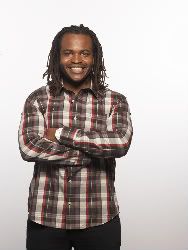 Please join us for a special group Y event at the Fox Orange County Design Center in Irvine! Alongside the usual gathering, we will be hosting iconic athlete-turned-businessman Carey Hart in a talk and Q&A session.
6:30 PM - 9:30 PM
Fox Orange County Design Center

1621 Alton Parkway

Irvine, CA 92606

group Y is pleased to announce two exciting additions to our event at Fox Orange County Design Center with Carey Hart!

Firstly, Sal Masekela will be joining the discussion. Sal and Carey are long-time friends and have shared parallel paths on their rise to the forefront of the action sports and youth markets. Sal will host Carey's talk and provide his unique insights into a life transitioning from athlete to businessman and world renown personality.


Carey will discuss his success in transitioning a world-renowned athlete's career into multiple growing business ventures. A long-time team rider for Fox, Carey has not only appeared on the small and big screens and been embraced by global media, but his Hart & Huntington brand has rapidly expanded, and he is also poised to launch a new concept nightclub this month at the Hard Rock Hotel & Casino in Las Vegas.
Sal's unique ability and talent to connect sports, music and youth lifestyle has touched a chord with young audiences over the years. His passion for sports has landed him in the spotlight, hosting both the Winter and Summer X Games for the last five consecutive years, and as presenter and an emcee for awards shows including ESPN's Action Sports and Music Awards, Transworld's Rider Poll Awards, Surfrider Foundation Watermans Ball, Billabong's XXL Big Wave Awards and Surfer magazine's Surfer Poll Awards. Recently, Sal joined E! Entertainment Television's fast-paced entertainment show Daily 10 where he can be seen nightly enlightening pop-culture addicts with the most up-to-date gossip, buzz and scoop.
EVENT BENEFITS STOKED MENTORING
Our second announcement is that for every paid entry (pre-paid or at the door), group Y will be donating $5 to
Stoked Mentoring
. Stoked Mentoring is a non profit action sports organization for at risk youth with the mission of developing Successful Teens with Opportunity , Knowledge, Experience, and Determination through the use of action sports, mentoring and coaching. Founder and Executive Director Steve Larosiliere launched Stoked in 2005 with the help of Sal.
We are thrilled to have such a great pair of personalities while simultaneously helping out a great cause. Please join us for an awesome night of discussion which will ultimately benefit kids who may not otherwise have had an opportunity to experience the sports and lifestyle we all love.
We invite all those involved in marketing & PR within the action sports, entertainment & communications industry to attend. Please feel free to invite non-group Y members to this event.
RSVP --
The fee for pre-registration is $15. Please pay ahead of time by
Pay Pal
. Pre-registration ends on July 23rd. Non-RSVPs are $20 cash at the door. If you need a receipt for business purposes, please use
pre-pay
! If you have any questions or problems with registration, please email us at
groupynetwork@gmail.com